Part 2: The Residential Surcharge
If your business is heavy in e-commerce, the dreaded residential surcharge is, without a doubt, something that keeps you up at night. Twenty years ago, in 2001, this pesky supplemental charge was $1.05 for ground services at both FedEx and UPS. Compare that to the current 2021 rates below.
2021 Residential Surcharge Comparison:
| | | |
| --- | --- | --- |
|   | UPS | FEDEX |
| Air | 5.00 | 4.95 |
| Ground Residential Service | 4.45 | 4.80 |
| FedEx Ground Home Delivery | Not Applicable | 4.35 |
FedEx does have a cost advantage here because their product offerings include a Ground Home Delivery service which presents a .45 cent per package reduction over the Ground Residential offering. These surcharges are compounded, to some extent, because they are included in the "transportation-related" charges which are then used in the fuel surcharge calculation.
In the last twenty years, we have seen an approximate 475% increase in this fee alone. That correlates to a gaudy 23.8% increase per year using 2001 as a baseline. This surcharge will undoubtedly continue to rise and therefore be a leading profit driver for both carriers. These fees may seem excessive and overreaching; however, the pandemic has brought on a new group of consumers – "the highly evolved homebody". We now consider getting pet food, groceries, and even furniture from e-commerce sites without hesitation in lieu of going out and browsing at local stores. This deviation from "traditional shopping" in a relatively short time has created chaos in supply chains across all industries and carriers are not missing the opportunity to cash in and protect their margins.
What to do about it?
Well, that is a tough question. As a large residential shipper your options are limited. Amazon has created shipping lockers where their customers can pick up orders at a local shopping center or Amazon facility. The USPS has options like Parcel Select and other offerings that are not subject to residential fees.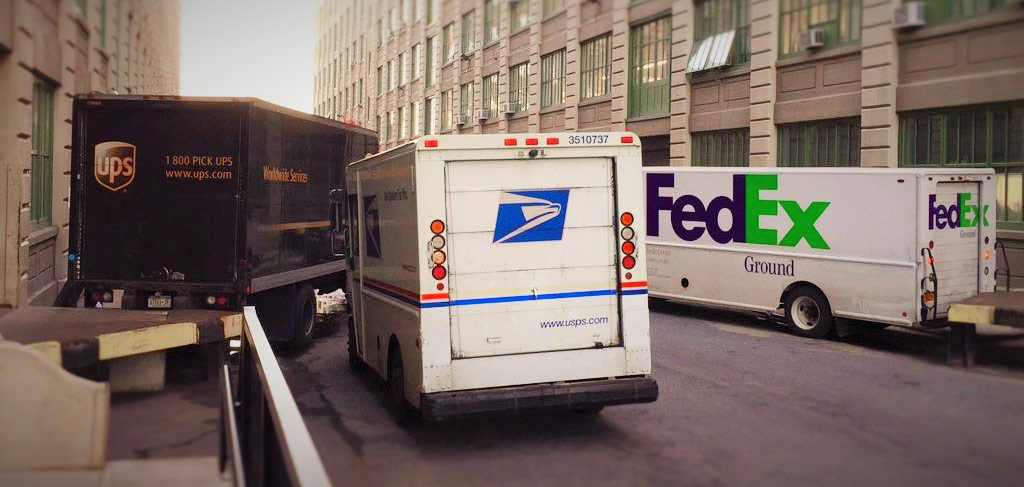 Both carriers offer a service that will leverage the postal service for the final mile of delivery.  The UPS version of this service is known as SurePost and FedEx offers a similar version called Ground Economy (formally SmartPost).  The pricing for these services is typically structured with the residential fees baked into the net freight rate so they can offer considerable discounts as compared to their traditional Ground counterparts. These services can offer reduced delivery area surcharges as well.  However, there is always a tradeoff; and it is important to remember the previously unseen levels of congestion witnessed at USPS during the 2020 peak season. Alas, the tradeoff for these slower services (with no published standard, service commitment, or delivery guarantee) can be detrimental. It may also prove beneficial to consider regional parcel carriers.  With a more efficient cost structure, regional carriers can sometimes operate with lowered costs passing a portion of the savings along to their shippers.
Understanding residential surcharges and alternatives for your business is critical to lowering your overall transportations spend. Have Questions? Do not hesitate to reach out to us at [email protected]. We can help you explore optimized strategies custom to your organization.