Will 2021 peak season be the sequel?
The 2020 peak shipping holiday season recorded record breaking volumes. Our small package friends, USPS, UPS & FedEx introduced budget busting new surcharges as well as volume caps to stabilize their networks. No shipper escaped the impact. Shippers across all industries were left to adjust operations, calm disgruntled customers while seeking alternatives to get the shipments out the door. FedEx and UPS, providers of private express shipping services exercised their option to cut off certain pick-ups and limit the # of packages for others, sending massive volumes of packages into the US postal service network.   "We're really gridlocked all over the place," a Postal Service manager told the Washington Post. "It's bad. I've never seen it like this before." Sighs of relief could be heard from all post the 2020 holiday. We welcomed 2021 with carriers, shippers and customers alike hoping for relief and a return to pre-pandemic norms. We are rapidly approaching the second half of 2021, a single quick quarter away from the 2021 peak shipping season. The volatility in small parcel service, costs and capacity continues into the second quarter and inevitably 2021 will bring more both opportunity and challenges.
Key Learnings from 2020
Network capacity is expensive, constrained, and near impossible to accurately forecast.
Shippers with accurate insight of their Supply Chain metrics and network agility managed the chaos of 2020.
Shippers with designed contingency plans and the capable of dynamically distributing their shipping volumes across UPS, FedEx, DHL, USPS, and other providers fared the best in 2020 and will do so again in 2021.
What to expect in 2021 and beyond?
Shippers have a heighted awareness of transportation trends. Supply chain complexity is increasing, as is the amount of data to be analyzed. Even the most sophisticated organizations leverage external subject matter expertise to capture, normalize, monitor, and morph data into actionable insights.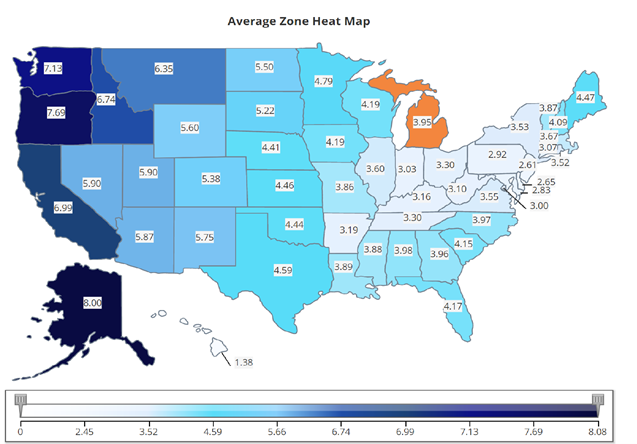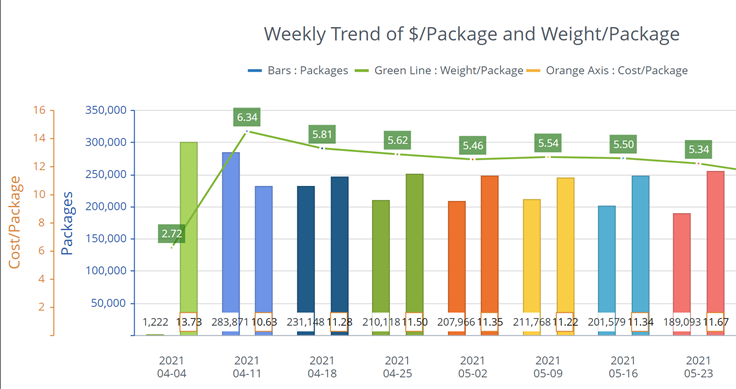 Heading into the 2
nd
half of 2021, our client's, and other smart shippers will plan for the peak squeeze.  We are predicting the dynamics shift quickly and a business plan that incorporates flexible tactics into the Supply Chain process will be most successful. Shipper's will continue to leverage alternative modes such as less than truckload, last mile delivery services and regional carriers. Most unfortunate is that not only has capacity not improved, but it has also deteriorated as compared to June of 2020. Real time supply chain insights are the critical tool regardless of the environment. In a world where express services are critical to one's healthcare and the options are limited, and the costs are rising – the company that has transportation transparency and expertise will be best prepared to weather the peaks and leverage the valleys. Tap into our team's insight to support your organization. We work as an extension of our clients; our focus is on shaping successful supply chain strategies to improve service and control enterprise transportation spend. Our people are logistic experts first, powered by tech (Transportation Intelligence) and the passion to make a difference.