Thousands of large shippers scramble to get their goods in transit to meet the increasing demands of consumers; buying items for work and play at record e-commerce highs during the COVID-19 pandemic.   Containers filled with consumer goods continue to stack-up at ports.  Manufacturers & distribution centers are struggling to keep inventory on-hand while packages are spilling into both saturated modes of Parcel and Truckload transport.  
What about on-time delivery performance?
Left with no alternatives, shippers and consumers alike have lowered expectations of on-time service.  See below pre-pandemic service impact comparison for each domestic mode of transportation.

We are entering uncharted territory- where shippers are most concerned with meeting capacity needs over better delivery performance.   However, accepting slower service and higher costs is not an option for many shippers as carriers hand-pick the freight they are willing to move within their already strained network. 
"We're careful to take in freight that fits our network, but we're taking it at a very healthy price too," said a high-level executive for one of the nation's largest LTL carriers who is not authorized to speak publicly. 
 Carriers are thriving under the current market conditions. 
ArcBest (NASDAQ: ARCB) reported revenue in April increased 6%
Saia Inc. (NASDAQ: SAIA) announced large increases in shipments and tonnage
Old Dominion Freight Line (NASDAQ: ODFL) 2nd Quarter outperforming month over month
Yellow Corp. (NASDAQ: YELL) showed a 16.4% increase in revenue per shipment for the quarter to date compared to 2020
FedEx Corp. (NYSE: FDX) hit a record high on May 27, 2021 of 315.59
United Parcel Service. (NYSE: UPS) hits record high May 7th, 2021 of $217.50
TFI acquired UPS Freight and is repricing that book of business to align with current pricing trends
DID YOU KNOW?
The Dow Jones Transportation Average is up 50% YOY and in lock step with LTL contracted prices paid per 100 lbs. shipped during the same time.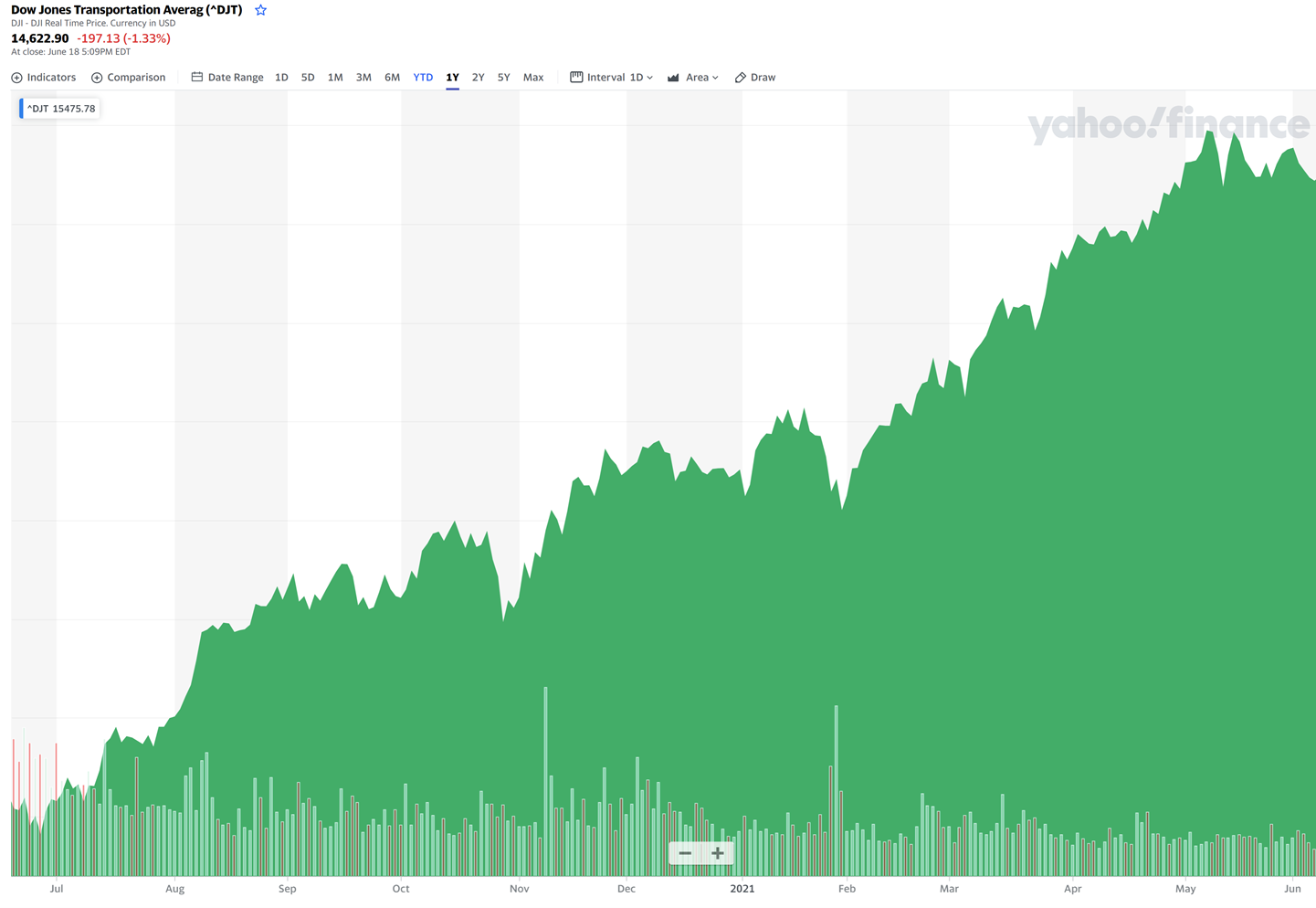 It is time shippers do their part to improve capacity & service for their customers.
The days of negotiating away inefficiencies are gone.  Given our current climate, it is necessary for shippers to take accountability and address bad shipping practices.  A few of the many practices that can make a shipper "less attractive" include, but are not limited to:
improper freight class documentation (NMFC #)
inaccurate shipment weight
inefficient loading, unloading, and equipment consumption
ineffective shipment consolidation & use of easy-to-handle packaging
Expansion of carrier networks has become increasingly challenging for some shippers.  Truckload, Inter-model, LTL and Parcel carriers are unable to take on additional volume from valued shippers and have little appetite to respond to 'net new' shipper requests for proposals. Simply put, capacity is the order of the day. There are too many shipments and not enough drivers & trucks.
Navigating shippers through these tough times is our passion at TruLogistics.  If you are feeling the squeeze, please contact us anytime at [email protected].